If you've visited us before, you might be wondering what this new look is all about. Well, it's all part of our brand update, designed to make it easier for you to make better financial decisions.
This isn't some flash in the pan facelift – it's been years in the making and strikes at the very heart of our purpose.
Combining years worth of customer feedback, we learned that the thing people liked most about us was that we weren't like traditional financial institutions. We also learned that there's a little part in everyone that makes not-so-smart decisions. Essentially, the part you don't want in the driver's seat when you're writing cheques.
But this got us thinking about the other part – the one that makes good decisions – and laid the foundations for our first major campaign and a new creative idea. We asked ourselves who and what Wisr is for? What do we want to achieve and how will we get there? 
In answering these questions we realised that Wisr truly is a purpose-led company working to bring financial wellness to all Australians, and if we genuinely wanted to create the change we hoped to see, we had to appeal to people's good sense. We had to appeal to their smart part. 
Whether it's chewing through debt with our Round Up feature, making credit scores more accessible, or designing loans to help our customers meet their financial goals, our commitment to financial wellness is steadfast.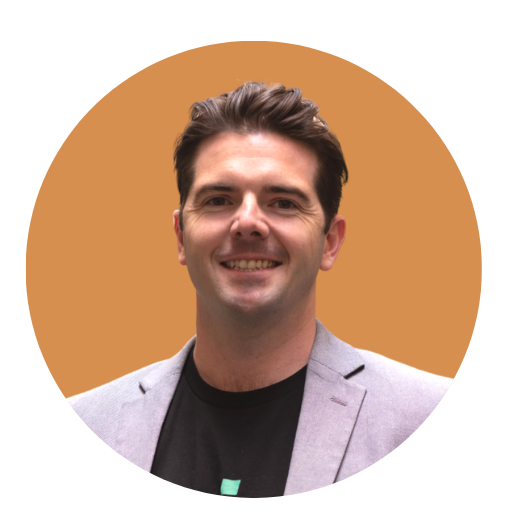 With that in mind, our new direction is committed to being clever, intuitive and simple. We stripped it right back to basics to make accessing our tools easier than ever before. The introduction of a single sign-on feature integrates all of our products seamlessly and allows you to access our entire suite of tools and tech.
To bring this new approach to life, we worked with award-winning partners like creative agency Bear Meets Eagle On Fire (BMEOF), and digital experience design studio Resn. "It's not often you find a project and partnership like this," says BMEOF managing director, Toby Hussey. "What started out as strategic discussions and a campaign, eventually led to a complete re-evaluation of everything 'brand' for Wisr. It's been a dream project for us."
Our new colour palette, visual identity, and dynamic graphics come from the internationally renowned English designer, Grundini (AKA Peter Grundy). You might have seen his work in places like Time Magazine, Wired, The Guardian and more. Grundini's ability to distill a multitude of complex ideas into one easy-to-understand image is the perfect analogy for what we're all about, and we couldn't be prouder of the work we've created together.
So, welcome to our new website. Take a look around and see what you find. We hope you like it as much as we enjoyed creating it.
Check your credit scores with Wisr
If you use your credit cards responsibly, you can certainly maintain good credit scores. Head to your dashboard now and see where you stand.
*Finance provided by Wisr Finance Pty Ltd ACN 119 503 221 Australian Credit Licence 458572 to approved applicants. All applications for credit are subject to Wisr's credit approval criteria. This does not constitute an offer for credit nor does it guarantee that an offer for any product will be made to you. Terms and conditions apply.
Keep reading, we've got more
Level Up Your Finance Game
Newsletter
Be the first to know our hints, tricks and handy finance tips.