Thanks to COVID-19, our big 2020 travel plans have been put on hold for a little while. Luckily we live in a pretty beautiful country – and summer is just around the corner!
Here are some epic staycation ideas if you're looking for a few tips on how to make the most of the wonderful things Australia has to offer.
Think iconic landmarks, hidden camping spots and Instagram-worthy photo ops. Sweet as!
Take a road trip around Western Australia
There's nothing like driving down winding roads with the windows rolled down, wind blowing through your hair and singing along to your favourite tunes. Hiring a caravan is an easy way to explore a new area at your own pace, allowing you to see where the road takes you. What better place to take a road trip than Western Australia, which offers some of the world's most beautiful natural scenery – including kilometres of untouched beaches and unique country towns with plenty of character. 
For those who are seeking a little more action, you could consider adventuring through the dozens of breathtaking hikes and vantage points. Many are located just outside of Perth and you can suss out some of the top rated trails here.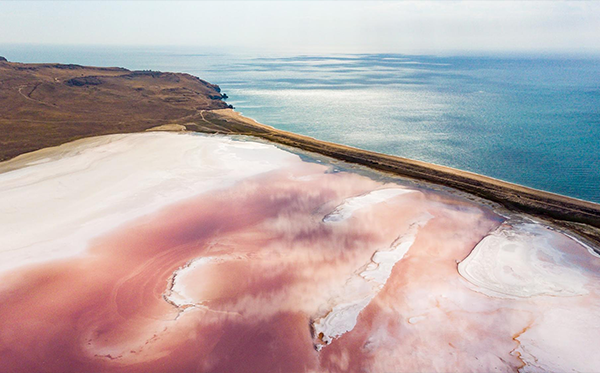 Discover fine wine and dining down in Tasmania
When it comes to world-class food and wine, Tasmania is undoubtedly one of Australia's culinary gems. If you're a foodie, you'll be sure to relish in some of the best dining experiences in the country. With an abundance of markets and fresh produce, you won't be short of trying new things every day. 
Aside from culinary delights, Tasmania is also known for its tranquility and rich cultural history. Scattered with museums and historic sites, as well as lush national parks, there's something to do for everyone whether you're looking for a bit of adventure or just an excuse to indulge in some delicious food.
Chase the sunshine in North Queensland
If you're someone who's drawn to a tropical getaway, look no further than far North Queensland. Home to some of the world's oldest reefs, most pristine white sand beaches and some of the most unique wildlife experiences, you won't run out breathtaking sights anytime soon. 
Did you know that there are 74 Whitsundays islands off the coast of Queensland? Aside from the famous Whitehaven beach, there are so many others to explore.
These gorgeous island views look like something off a postcard and are sure to boost your insta game.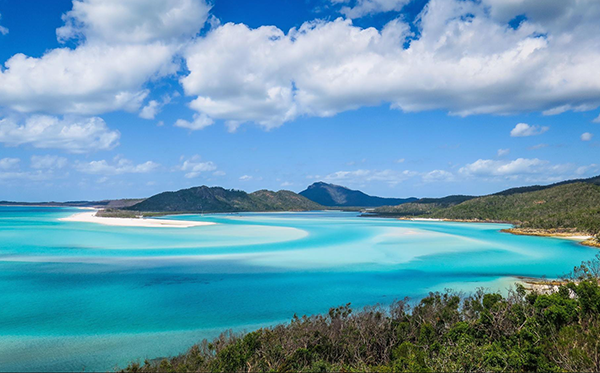 Explore the unique icons of Australia first-hand
Many Australians have never visited the red centre of our beautiful country. Take a trip to Uluru and discover one of Australia's most iconic landmarks and cultural sites. A top tip is to pack plenty of sunscreen and don't forget a water bottle because temperatures can soar during the day.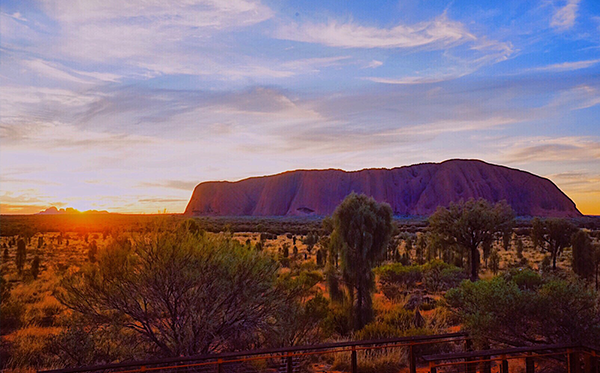 If you're up for a hike, there are walking trails of all ranges including the iconic Uluru base walk and 'Valley of the Winds' walks. If you're after a unique experience, a guided camel sunset ride is the perfect way to end your day. You can learn more about indigenous culture by joining an organic dot painting workshop taught by local Anangu people.
Treat yourself to a staycation
For some of us, travelling interstate might not be an option right now. Don't worry though! There are still plenty of things you can do to make for the perfect staycation. No matter where you live, take a weekend to book yourself a mini getaway. In New South Wales, you could book a stay in a luxury lodge or estate – many are located in wine regions like the Hunter Valley and Greater Blue Mountains region.
Rent an Airbnb for the weekend somewhere close by, and take some time to relax and unwind. Remember to stay safe and follow the advice of your state health authorities.
Disclaimer: This article contains general information only, and is not general advice or personal advice. Wisr Services Pty Ltd does not recommend any product or service discussed in this article. You must get your own financial, taxation, or legal advice, and understand any risks before considering whether a product or service discussed in this article may be appropriate for you. We have taken reasonable efforts to ensure that the information is accurate at the time of publishing, but the information is subject to change. We may not update the article to reflect any change.
Keep reading, we've got more
Level Up Your Finance Game
Newsletter
Be the first to know our hints, tricks and handy finance tips.