For data analysts, the past two years have been the absolute worst. Our ability to make predictions about the future based on historic data is, well, near impossible thanks to all the outliers COVID-19 has thrown at us. This probably explains why the "experts" are getting it so wrong.
What is the Great Resignation?
Professor Anthony Klotz, a management expert at the Mays Business School at Texas A&M University, is responsible for the 'Great Resignation' you've no doubt heard about. Professor Klotz compared the rates of resignation across the U.S. in April 2021 to those in April 2019. He watched closely as the numbers crept up, peaking in August when he identified a 20% increase in workers throwing in the towel. His prediction? A mass exodus of the workforce.
The Australian media jumped on the idea. The Great Resignation – it makes for an intriguing headline. It's probably what made you click on this article.
But for every story swirling around about this mass quitting event, there's another one throwing the idea in the bin altogether. 
More like the Great Over Exaggeration
In a recent article, journalist Adam Schwab dismisses the whole concept and absolutely roasts the Australian media for being so quick to give it legs. And he's got a point. 
More than 11 million people leave their jobs every year in Australia. This dropped during the pandemic for reasons that are pretty obvious to us – financial security. People who would have already been considering moving on may have stuck it out while the job market was looking bleak.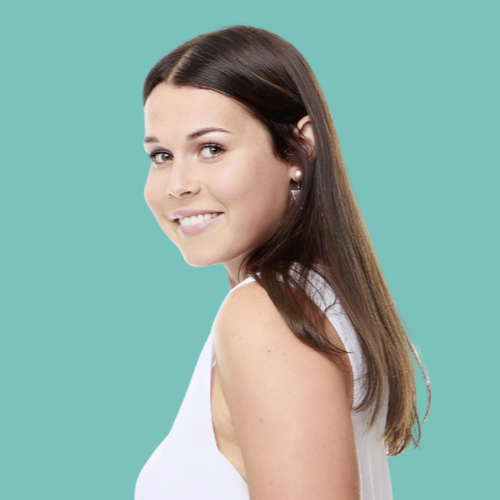 The Great Resignation, the Great Reshuffle, the Great Renegotiation – whatever you want to call it – has prompted quite a lot of water-cooler chat. If a career change is on your mind, here are three things to consider before you hand in your notice.
You don't have to move on to move up
Australia is currently experiencing a severe skills shortage, especially in tech and innovation. So, if you do happen to be one of those superstars with highly desirable skills, you can pretty much name your price. 
Do a quick audit of your industry – use Glassdoor, LinkedIn or Seek to find out what other people in similar roles are being paid. If it's more than what you're currently on, it's probably time to schedule a chat with your manager. We've written a whole article on the topic – How to Ask for a Pay Rise.
Right now, we're in an employees' market. Due to the uncertainty within the economy, a lot of businesses are pivoting from acquisition to retention.
The skills shortage and the Great Resignation have tipped the power balance in favour of the employee. Businesses are keen to hold on to the great staff they already have so they're more likely to come to the party on requests that may not have been on the cards before. 
The concept of 'job crafting' is about carving out your ideal role and remuneration – but it doesn't always have to equal a pay rise.
Want more flexibility in your hours? Ask for it.
Want a bigger budget for team bonding and staff recognition? Go get it.
Need to update your equipment or revamp your WFH set-up? Ask the question.
Reflect on what matters to you
Kirstin Ferguson shares a counter-concept in her recent article in the AFR – the Great Realignment. 
"The last 18 months have amplified the need for employees to find meaning and purpose in their work," she says. "These so-called "pandemic epiphanies'' have led employees to wonder: Why would I want to work for you?"
Kristin predicts that we're likely to experience a shift in how employees weigh up a job offer and determine the overall value of their remuneration package.
Flexible work arrangements are now non-negotiable and benefits such as professional learning opportunities and employee wellness programs are becoming more important than ever. But the one thing many of us are seeking is purpose.
Ask yourself: "Does the job that I'm in (or the job that I'm considering taking) give me a sense of purpose and fulfilment?"
If the answer is no, it might be time to have a good, hard think about your next move. If you do decide to move on, equip yourself with these expert job negotiation tactics.
Thinking about your next move?
We're always looking for stunning colleagues to join our team.
Disclaimer: This article contains general information only, and is not general advice or personal advice. Wisr Services Pty Ltd does not recommend any product or service discussed in this article. You must get your own financial, taxation, or legal advice, and understand any risks before considering whether a product or service discussed in this article may be appropriate for you. We have taken reasonable efforts to ensure that the information is accurate at the time of publishing, but the information is subject to change. We may not update the article to reflect any change.
Keep reading, we've got more
Level Up Your Finance Game
Newsletter
Be the first to know our hints, tricks and handy finance tips