Presented with a once in a lifetime opportunity to get his hands on his dream bike, Beau looked to Wisr for help
I've always had a passion for Harley Davidson bikes, ever since I was riding around on trail bikes when I was a young boy, so I couldn't pass up the once-in-a-lifetime opportunity to get my hands on my dream bike - a 2016 Harley Davidson CVO Pro Street Breakout.
With only 300 of this edition made, I knew that if I didn't take up this offer I would never be able to own this bike. But it came up out of the blue, so I didn't have enough money saved away to be able to buy it outright. I knew that the banks would take too long to approve me, so I asked my friend to refer me to his broker. That's when I was first introduced to Wisr. 
I couldn't believe how quick Wisr was. I had looked at the bike on a Sunday, and it came home with me the following Friday.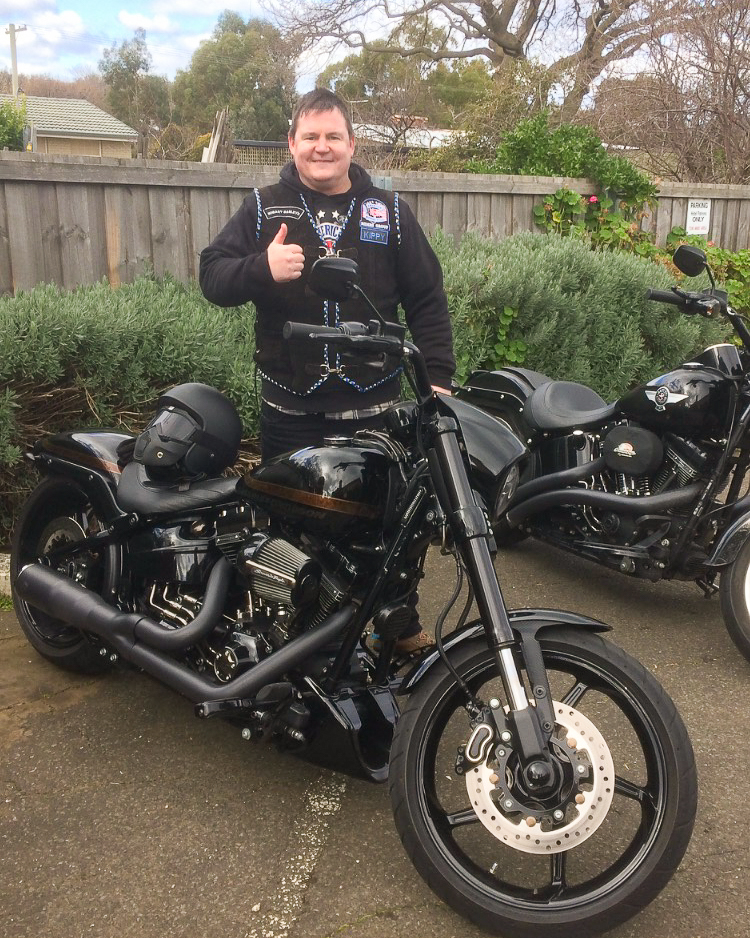 During COVID-19 I rang them to extend a payment by one week and it was no problem.
I have no negative thoughts regarding my financial situation, and Wisr makes it even easier. I get text reminders for my fortnightly direct debits, and everything is automated. I've been steadily paying down my loan.
This is the Rolls Royce of Harley Davidson that I've got in my garage now, and I would've missed out on it if it wasn't for Wisr's help. Every time I go for a ride I'm very thankful to have gotten something I've always wanted in life.